Suzy Edward Shaker - Managing Partner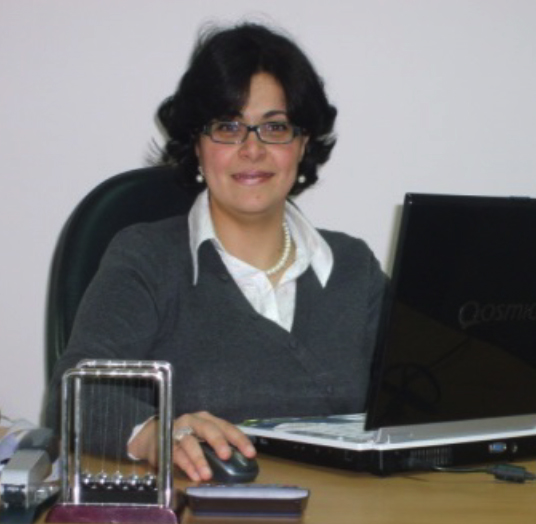 Suzy graduated in Commerce and Business administration Helwan University, English Department, Accounting major in 1988
She was awarded a Professional Certificate in Modern Accounting in 1996 from the American University in Cairo and qualified as a CPA from the USA in 1999
licensed as a practitioner in Kentucky State, and a member of the American Institute of Certified Public Accountants (AICPA). She is currently completing her IFRS certificate program sponsored by AICPA. Suzy is the partner of audit, consulting and corporate finance at Global view – HSA in Egypt, and the managing Director of Global View for Financial Consulting; LLC. Suzy has worked for Central Bank of Egypt for 4 years and then has worked for 13 years in Deloitte Egypt and was lately an Audit Director in Deloitte. She has been responsible for the audit of a number of major companies of various industries and banks. This includes telecommunications, Non profit organizations; oil and gas, manufacturing, trading and services companies. She has also participated in the privatization of one of the public sector banks in Egypt. She has also carried out a number of Due diligence assignments for both international and local clients including financial institutions, automotive manufacturing companies, Cement manufacturing companies, hotels, media service providers, and Fertilizers Company.
---
Hanna Makanota Fahim - Audit & Tax Partner
Hanna graduated in the faculty of Commerce – Accounting Department, Cairo University – June 1993.
He is a member of the Egyptian Society of Accountants and Auditors – May 1997 and is a public accountant registered at Egyptian Register of Accountants and Auditors; licence no. 13659.
Hanna has 14 years of experience in the audit, accounting, valuation work and due diligence of large listed public local and multinational companies and is specialized in the manufacturing, construction and banking. Hanna has an extensive experience for 14 years working in one of the big audit firms of which 6 years in BDO – Egypt audit firm and 8 years in Deloitte – Egypt. He was lately a Senior Audit Manager at Deloitte and has been responsible for the audit of a number of major companies of various types of industries and banks. Hanna has also carried out a number of due diligence assignments for both multinational and local clients including banking and hospitality industries.
---